Alia's Picks
Song: Since I've been working from home due to COVID-19, it feels like my Spotify is constantly blasting music. I've been trying out a bunch of different playlists on Spotify to diversify my playlist but I do have a bad habit to listening to the same song on repeat. This month I've been listening to 11:11 by the Arkells. What can I say, I love the indie vibes.
Book: I'm Still Here: Black Dignity in a World Made for Whiteness by Austin Channing Brown. This year I have been trying to listen to more audiobooks since I have a lot of opportunity to listen while doing other tasks, rather than just sitting down and reading. I listened to I'm Still Here as an audiobook and I actually think it added to my experience, since the author is the one who narrates all the chapters. I really enjoyed listening to her as she describes her experience as a black woman growing up and living in America. It was insightful, painful and conveyed in an honest and authentic manner.
TV Show: Kingdom on Netflix. Everyone has been telling me to watch it for the longest time but I finally watched the first episode the other day and I LOVE IT. I can't wait to binge watch it on the weekend – it has two seasons and it's spooky af!
Movie: I recently went through a pretty big Bollywood movie binge on Netflix. I don't watch Bollywood movies as much anymore but they'll always have a special place in my heart. One movie that I really like is Jodha Akbaar – a historical romance that details the political marriage between Mughal Emperor Akbar and a Rajput princess Jodha. If you like period pieces that's heavy on the romance, this is one movie I would definitely recommend!
Game: I've played over 200 hours of Animal Crossing New Horizons and I even have the digital game guide LOL So yeah, this is definitely the game of the month. Like obsessed to the point where I even made my own AC Villager stickers! Genji is hanging out on my switch dock now, living his best life.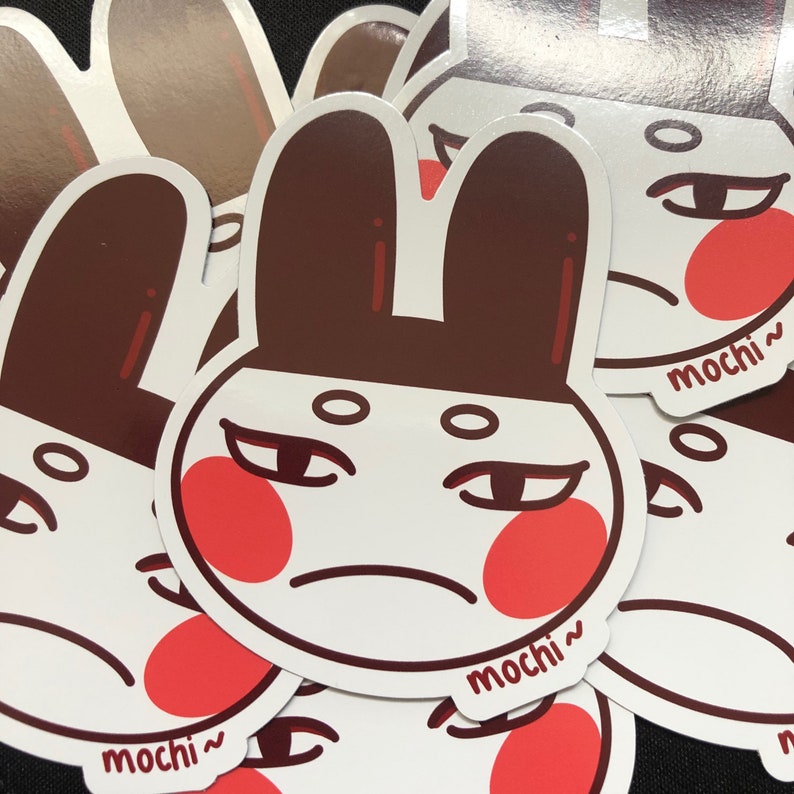 App: So I don't tend to add everything I read to Goodreads because I'm lazy LOL but one app I've recently started using is Tappytoon Comics. They have a great selection of webtoons and comics. I love it because it also regularly updates with new chapters! It's also great in terms of usability/design as I can read on my phone or iPad and have a smooth experience.
YouTuber: I've been watching booktuber Cindy Pham's videos a lot this month. I don't usually watch Booktube videos but I just love her reviews and I think she's hilarious! There were definitely some great recommendations from her that are now on my TBR and also of course, I love all the videos where she read books that were like??? Why did this plot happen??? I think one my favourite videos from her is about Serpent & Dove. PLEAAAASE do yourself a favour and listen to her ramble.
Julia's Picks
Song: The 1975's new album, Notes on a Conditional Form, has been on repeat since it dropped. I didn't know how much I needed MORE new music from them! When the single "If You're Too Shy (Let Me Know)" first dropped, I absolutely fell in love with it but after reading that Matty was going for a Max Martin x Kanye West vibe on "Tonight (I Wish I Was Your Boy)" I knew this song would slap just as hard. There's something about this band that keeps on giving musically and I'm here to be fed.
Book: So You Want to Talk About Race by Ijeoma Oluo was our buddy read earlier this month. You can read our full review here.
TV Show: I finally caught up with (aka binge-watched) The Office (US) and WOW, why'd it take me so long?! I didn't think I'd get so emotionally attached to these characters but after nine whole seasons… HERE WE ARE! I've also started listening to the Office Ladies podcast, hosted by Jenna Fischer and Angela Kinsey, because I literally cannot get enough.
Movie: Blindspotting (2018) was one of the movies that Cineplex showcased as part of their "Understanding Black Stories" initiative. Alia mentioned that it was one of her favourite movies of 2018 so I obviously had to give it a go. It's such a perfect mix of comedy and drama while covering the important topic of police brutality in the Black community. THEN I found out that the main actors also wrote a whole soundtrack for the movie and I was even MORE impressed!
Game: Animal Crossing: New Horizons, duh. Alia and I are huge fans and used to play New Leaf at every chance when we lived together. We are truly spoiled in New Horizons although, I do miss Kapp'n sometimes.
App: I have been loving the Libby app lately. Well, actually it's like a bittersweet relationship right now because I don't enjoy reading ebooks on my phone but I also don't really have a choice since my Kobo has been struggling to register library books lately (and I don't really feel like resetting the entire thing). Otherwise, the app is really easy to use and is connected to the OverDrive database so you can access audiobooks as well!
YouTuber: Like I said, I've been OBSESSED with Animal Crossing and building my island but I also miss the Dream Suite and getting to visit random player's islands. However, I can live vicariously through Chase Crossing. He just lives his best life while he tours islands and it's truly awesome seeing how creative people are.